Starbucks and Pete's have nothing on this joint.

Whether you're into coffee or not this is a place anyone would want wake up to or start their day with.
A chic, little hangout spot for the SoCal beach-lover at heart; and often referred to as the "aquarian surfer's club house" with coffee and tea included.
Where you can sip, shop, and say hello to neighbors all over an Iced Sparkling Lavender Lemon Tea or warm classic Cappuccino.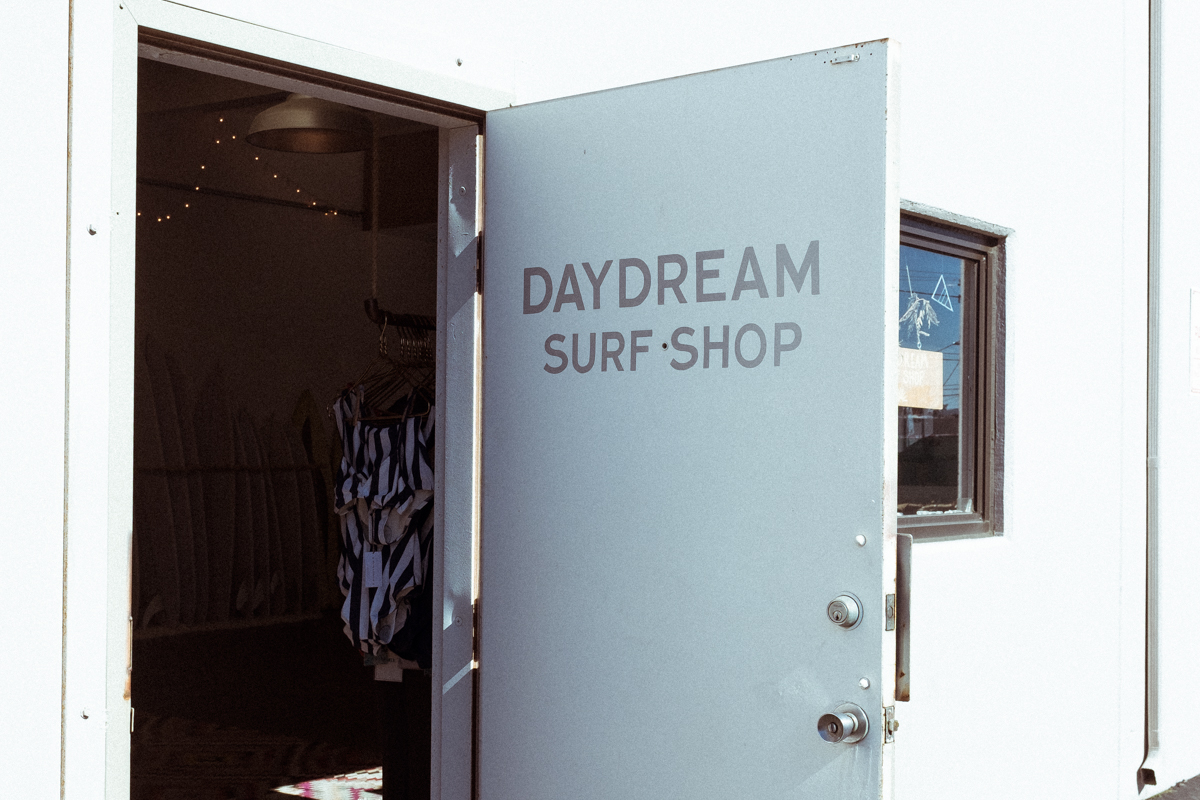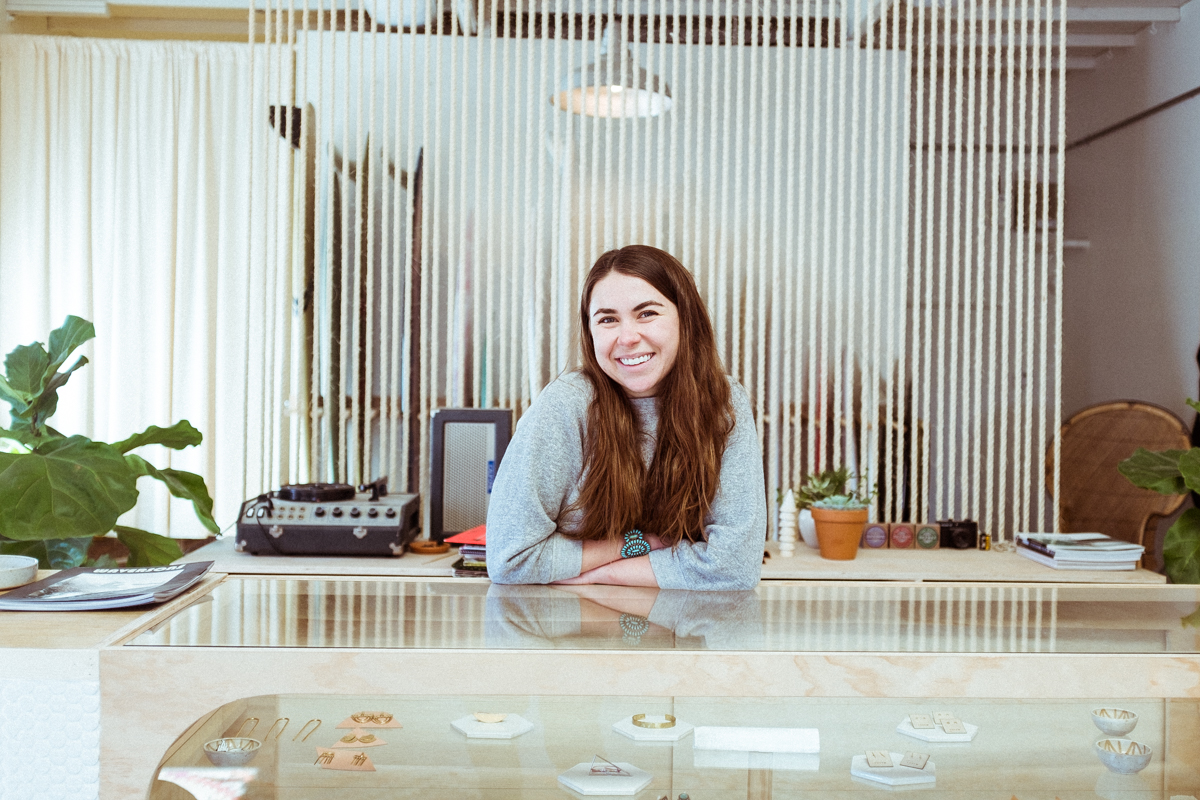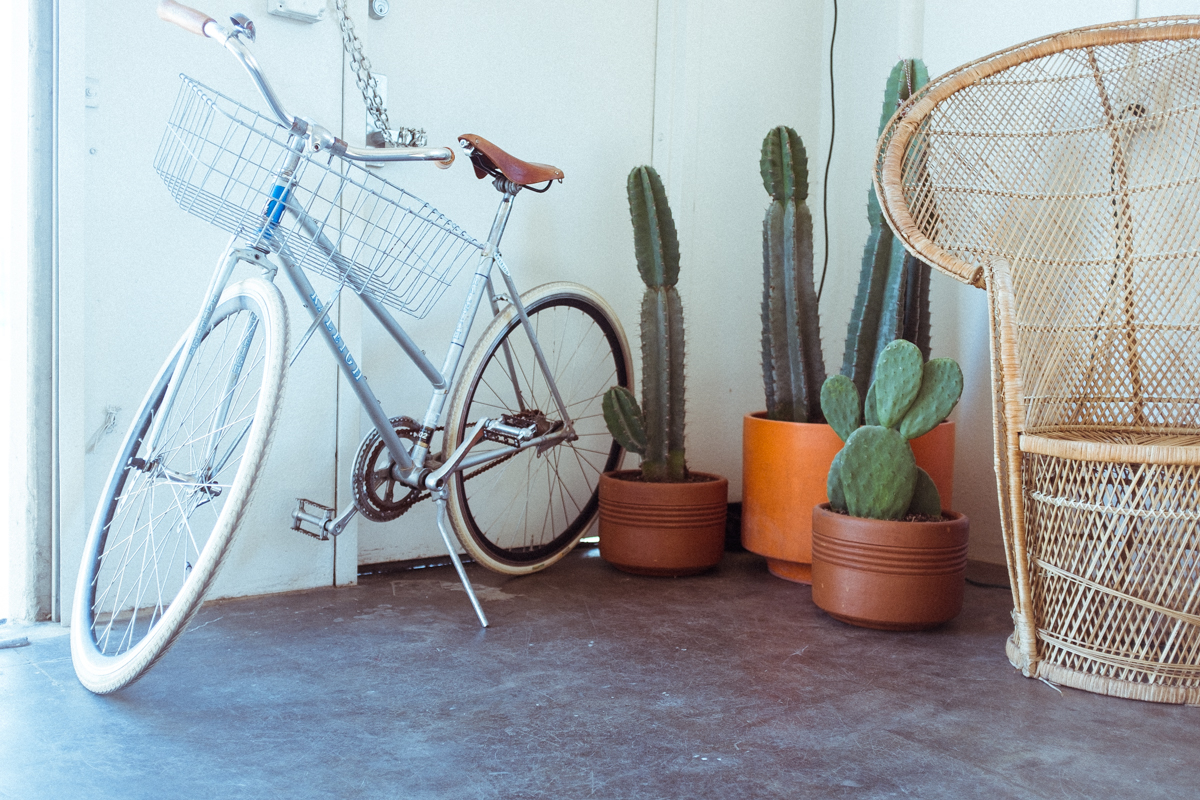 The coffee and tea are both beautifully made and equally as delicious, but what's more is the atmosphere that is served along with your drink here at Daydream.
 

Friendly faces, records, waves, fins and foam is what this place is all about.
This place wants everyone, not just surfers, to wake up with a smile, a surfboard and a feeling of stoke each and every day.
It was only last year on Dec 19th that Daydream opened its doors, and since then, already draws a dedicated and eclectic crowd.
Bright minds, creative artists, surfers, and your everyday coffee lover can all be found at the bar sitting on the bright white stools.
A café that is as unique as the coffee they serve and came from a SoCal couple who are just as cute.
Skip the overly crowded lines, or cliche mispelling of your name on a plastic cup, this shop rings with originality.
White lights string from the ceiling and a mod mustard couch sits in the corner. Sunlight pours in through their large windows.
Interesting and artistic anchors and colorful chairs and rugs bring pops of colors to the bright open space.
Nautical antiques are displayed, green potted plants stand out against the dark floor and vintage clothing hangs nearby. Cacti, porcelain bongs, and books decorate the shelves.
Daydream Surf Shop proudly shows off and sells locals brands' products and items that are of the highest quality but also those that are very ethically aware.
If you are all about local love and supporting Southern California's finest shapers, business owners, designers and artists, this will place will be your cup of tea.
Pun intended. ;)
I had the pleasure of meeting and photographing owners and love birds, Kyle Kennelly, Rebecca Mantei, and their sweet pug, Penelope -- who was a natural in front of the camera.
Both Kyle and Rebecca designed and brought this space to life; a cafe surfing sanctuary that easily attracts the growing community surrounding it.
Daydream Surf Shop will quickly become your go-to coffee shop to hit up on the weekends on your way to the beach.
Again, if you have yet to visit this hip little spot; shame on you, I'm sure you're forgiven, but you'll have to take it up with Penelope.
Want to discuss a shoot over a cup of joe? Come find me here at my new favorite spot.
--> 1588 Monrovia Ave Newport Beach CA 92663
Hours of Operation: 10am - 6pm Tuesday - Sunday
Read a few more fantastic Blogs on the good feelings and vibes this place brings, head to my friends' pages :
http://rebecca-mantei-eta3.squarespace.com/about/
http://www.korduroy.tv/2016/a-kyle-kennelly-perspective-daydream-surf-shop-community-building-three-favorite-surfboards/
All photos shot on the Fuji X100T